6 gorgeous plus-size looks for any formal occasion
Dressing For The Occasion: Black Tie – Part Two
The Finishing Touches
Black tie is a dress code we rarely have use for in today's world of relaxed sartorial standards, but when the occasion calls to dapper-up, do you know your barathea silk from your satin or how to handle a bow tie that isn't a clip-on?
In part one, we examined the composite foundation pieces that create a black tie outfit. In part two, we look at shirting and the all-important finishing touches.
The Shirt
There are a several varieties of black tie shirting to be considered; all have evolved over the past century from the original starched 'boiled' shirts that were worn with the more formal white tie and tails dress code.
A black tie shirt should always be white, clean-lined and double-cuffed.
The Marcella Shirt
The Marcella shirt incorporates either a wingtip collar or classic turndown collar (a later variation) with a textured piqué bib on the front and enamelled stud fastenings.
In eras past, Marcella shirts were heavily starched to the point that the shirts could stand up by themselves – explaining why in period films, the gents at dinner appear to be continually propped upright, despite the copious amounts of alcohol being consumed.
Starching has more or less completely died out nowadays, so it's particularly important you try to obtain your Marcella in a more contemporary slim-fit, or have one tailored to ensure you don't have reams of excess material flapping about beneath your jacket. The enamelled metal studs used to fasten the shirt bring more of a polished finish than standard mother of pearl buttons:
Plain White Marcella Front Classic Point Shirt

John Lewis Marcella Point-collar Classic-fit Dress Shirt White

Mens Plain White St James Waffle Evening Shirt – Slim Fit

Thomas Pink Marcella Evening Super Slim Fit Shirt – Double Cuff

2in Longer Sartorial Pure Cotton Marcella Stud Dinner Shirt

BLACK EVENINGWEAR STUDS
The Wing Collar Shirt
Wing collar shirts were most popularly worn for black tie in the early 1900s through to the 1930s, and originally had a stiff, removable collar, which was fastened to the shirt via the use of collar studs.
Wing collar shirts today have their collars attached, and are distinguishable in that they display the neckband of your bow tie, making it particularly important to wear a self-tier, unless you want to reveal to the world your proclivity for clip-ons.
The collar tips neatly fold over to sit behind the bow tie and aid to frame the face. Still remaining a popular style today, the wing collar can be a little difficult to keep neat and tidy throughout proceedings as the softer modern collar tends not to stay in place with the bow tie resting on top:
Sartorial Pure Cotton Wing Collar Dinner Shirt

Regular Fit Marcella Wing Collar Dress Evening Shirt

Designer White Wing Collar Regular Fit Dress Shirt

Thomas Pink Marcella Wing Collar Dress Shirt White

Howick Tailored Wing Collar Marcella Bib Evening Shirt

White Winged Collar Dress Shirt
The Turndown Collar Shirt
The turndown collar was first introduced into black tie in the thirties, when it was taken up by younger gents who wished to abandon the cumbersome and starchy wingtip collar. One of the era's greatest arbiters of style, the Duke of Windsor, made this collar de rigueur when he chose to wear it to dinner.
The sleekest and most modern of black tie shirt styles, the cutaway can come with mother of pearl buttons or enamelled dress studs and either a fly front (concealed buttons) or French placket (buttons on show). They can also be found with pleated or plain fronts – we'd suggest opting for the latter to maintain a classic, clean-cut profile.
Whatever style you choose, opt for a pure-cotton fabric; some lower-grade styles are made from a synthetic-cotton blend, which will make you sweat beneath your jacket.
Cuffs should always be double, which leads us neatly on to the next category to complete your look: accessories.
For all your shirting needs, Budd Shirts, Dunhill, T.M. Lewin, Hawes & Curtis and Turnbull & Asser are all assured bets:
Charvet White Double-cuff Cotton Shirt

Saint Laurent Dinner Shirt

Black Label Solid Pleated Formal Shirt

Poplin Classic Shirt With Double-cuff

Classic White Marcella Dress Shirt

Thomas Pink Marcella Placket Evening Shirt – Double Cuff
Black Tie Accessories
Cuff Links
As men don't often get the chance to 'bling-up' tastefully, cuff links are your opportunity to show some metal. For black tie, it's best to opt for clean-cut and elegant styles, in silver, gold or onyx.
Geometric and simple, engraved cuff links have the most timeless appeal, and you'll find use for them on other occasions. A pair of vintage cuff links will add an individual touch to your look; these can be found easily and inexpensively from antique shops or online.
Jermyn Street shirt makers, Turnbull & Asser, produce a particularly elegant selection, but if you really want to go all out, Lanvin and Foundwell offer some truly unique designs, accompanied by a rather hefty price tag:
Lanvin Envelope Cufflinks

Thomas Pink Silver Bevelled Square Cufflinks Silver

Reversible Black Onyx / Natural Mother Of Pearl Dress Cufflinks

Foundwell Day And Night Diamond-studded Crystal Cufflinks

Lanvin Gold-toned Knot Cufflinks

Lanvin Gold-plated Cufflinks
The Cummerbund
First worn by military officials in British India, the cummerbund was adopted in place of a waistcoat as a solution to the oppressive summer heat experienced in the colonial territory.
The cummerbund provides a convenient way to hide your untidy trouser waistband and brace-ends in the absence of a waistcoat, and traditionally incorporated a 'ticket stub' pocket within the pleats. It should always be worn with the pleats facing upwards.
Many men have now abandoned the cummerbund altogether, but for a particularly crisp finish, we suggest opting for a barathea silk cummerbund to match your bow tie and lapels. This matte-finish silk lends a more considered touch to black tie than standard lustrous satin.
John Lewis, Moss Bros. and Darcy Clothing are all dependable sources for quality cummerbunds:
Classic Black Satin Cummerbund

Austin Reed Black Silk Cummerbund

John Lewis Silk Cummerbund Black

Moss Bros Black Silk Twill Cummerbund

Turnbull & Asser Silk-satin Cummerbund

Jaeger Cumberbund
The Waistcoat
The evening waistcoat was a popular accompaniment for black tie in the twenties and thirties, and has been largely superseded by the cummerbund.
Whilst it may appear slightly old-school, choosing a waistcoat over a cummerbund can lend an extra edge of refinement to your black tie ensemble. Single- or double-breasted styles are both sound options and will serve the same purpose of a cummerbund: hiding your untidy-looking trouser waistband.
Take a look at Ede & Ravenscroft, Hackett and ASOS for some stylish and dependable options:
Black Evening Waistcoat

Formal Wear Velvet Waistcoat

Red Eleven Slim Fit Tuxedo Waistcoat Black

Austin Reed Contemporary Cut Black Dress Waistcoat

Daniel Hechter Dinner Suit Wool Waistcoat Black

Slim Fit Dinner Suit Waistcoat
The Pocket Square
Your black tie pocket square should always be a clean-lined, simple affair. A crisp white cotton number or a hand-made ivory lace design folded in a three-point formation will look appropriately stylish:
Topman Off White Pocket Square

Marwood Cotton Lace Pocket Square

Thomas Pink Pocket Square In Woven Silk

Turnbull & Asser Silk Pocket Square

Reiss Grapple Picture Frame Pocket Square Black

Jaeger Plain Ivory Pocket Square
The Shoes
To complement your dinner suit, black patent leather lace-ups are the traditional choice. Patent shoes have enjoyed a revival in recent years and many options are available as a result.
A plusher alternative is the velvet Albert slipper; these have a smoking suit feel to them, and can be worn in a number of shades, including black, navy and dark burgundy. Just remember to give them a good brush as dirt and dust particles are highly visible on velvet under artificial light.
Church's, Loake, Gucci and Del Toro are all strong labels to seek out for your footwear:
Stubbs & Wootton Velvet Slippers

Black Slippers

Mens Navy Velvet Slipper

Aldo Kolby Patent Shoes

Dune Patent Detail Shoes

Gucci Patent-leather Derby Shoes
The Scarf
For the final flourish, an ivory silk evening scarf is worth consideration; these can be easily found in vintage shops or from specialist formal wear suppliers.
With their use largely non-existent in modern black tie, draping one around your neck and tucking it neatly into your jacket will lend you an air of distinction.
It was common practice for men to have their initials embroidered on their scarves – as the black tie uniform was quite standardised, personal touches were all the more important.
Take a look at the Regency Shirt Company, T.M.Lewin or vintage suppliers to source your evening scarf:
Oliver Spencer Knitted Silk Scarf

Standen Skinny Scarf

Black & White Reversible Silk Scarf

White Silk Evening Scarf

Rocola White Silk Evening Dress Scarf

Paul Costelloe White Dress Scarf
Finishing Touches Lookbook
Recommended Black Tie Drinks
Now we've sorted the look, it's time to give some consideration to the perfect beverage to accompany your new found elegance. Our favourite tipples below will see you through your black tie function from start to finish…
1. Chin Chin: Pre-Dinner Cocktail
No black tie event would be complete without a touch of fizz, and this dynamic blend of whisky, champagne and apple is a bold twist on a traditional celebratory drink.
Great for:greasing the wheels
Ingredients:
1/2 spoon of runny honey
1 shot of Dewar's White Label Scotch
1/2 shot of pressed apple juice
Top up with Brut champagne
2. Fortnum & Mason's Chateau Fongaban Claret
A good claret will always be found at a black tie event.
This superb blend from London grocers Fortnum & Mason is a superb all-rounder that's not too heavy, but still rich in flavour.
Great for:mid-dinner sloshing
3. Brandy Alexander: Post-Dinner Cocktail
A favourite of the Oxford set in Eveyln Waugh'sBrideshead Revisited, this vintage drink's cognac base makes it the perfect after-dinner digestif.
Great for:aiding digestion
Ingredients:
2 shot Courvoisier Exclusif VSOP cognac
½ shot Bols Cacao Brown
½ shot Bols Cacao White
½ shot Double (heavy) cream
For more cocktail inspiration, visit .
Final Word
Hopefully we've gone some way to laying a solid foundation for your modern black tie ensemble. With firm rules governing the dress code, it's all about elegance in detail and individual touches.
It's fairly easy to personalise the look, whilst still remaining within the boundaries of the code. As with all forms of dress, quality of fabric and craftsmanship is paramount: a considered black tie outfit can last you for decades or even a lifetime if looked after, so it's well worth investing in.
Video: How To Dress For A Formal Event: Gala & Black Tie Outfit Ideas!
Dressing For The Occasion: Black Tie – Part Two images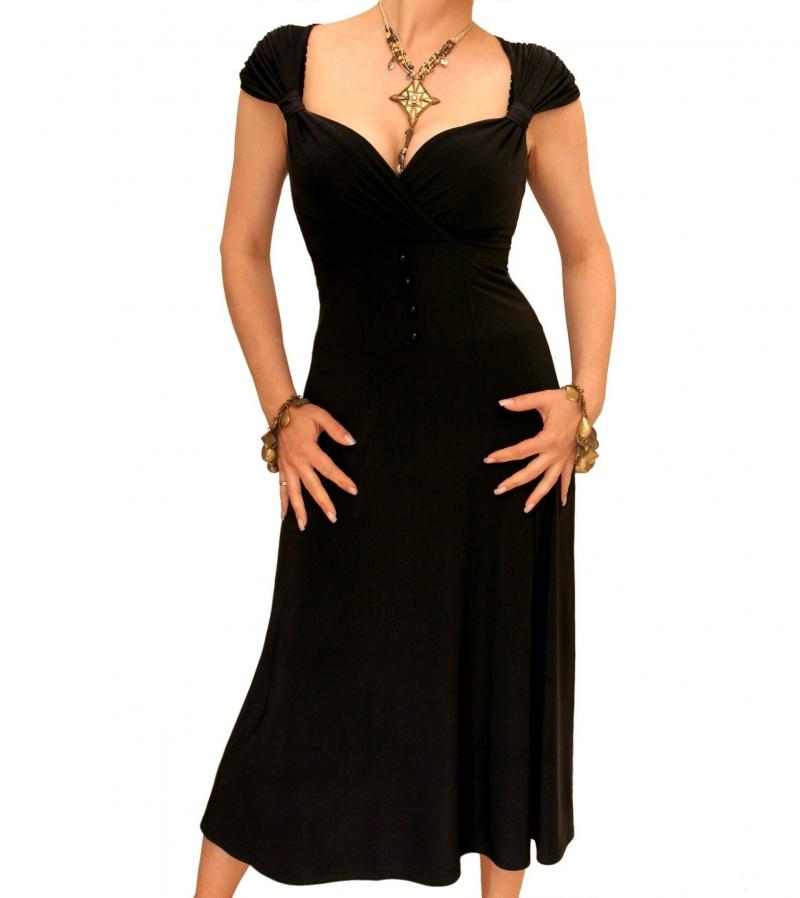 2019 year - Dressing For The Occasion: Black Tie – Part Two pictures
Dressing For The Occasion: Black Tie – Part Two recommendations photo
Dressing For The Occasion: Black Tie – Part Two picture
Dressing For The Occasion: Black Tie – Part Two new images
images Dressing For The Occasion: Black Tie – Part Two
Watch Dressing For The Occasion: Black Tie – Part Two video
Communication on this topic: Dressing For The Occasion: Black Tie – , dressing-for-the-occasion-black-tie/ , dressing-for-the-occasion-black-tie/
Related News
Justin Timberlake Haircut 2019
How to Do Abdominal Exercises in Yoga
TeenGal
How to Match Your Bikini, Sunglasses and Nail Polish For theBeach
REVEALED: Blake Lively on Gossip Girl, Karl Lagerfeld and her style icon credentials
How to Wear Stylish Clothes
How to Become an Edm DJ
This Hilarious Video Shows That the Average Guy Knows Next to Nothing About Vaginas
How to Remove Ear Wax from a Hearing Aid
How to Be a Disney Fan
Date: 16.12.2018, 05:12 / Views: 93532
---