Pumpkin Nutrition: 5 Things You Do Not Know
Pumpkin Seed Nutrition Facts
Pumpkin seeds are a satisfying snack for the many healthy eaters who love crunchy foods. Who doesn't love a handful of savory seeds? But whether you make them at home or buy them in the store can make a difference in pumpkin seed calories and pumpkin seed nutrition.
Pumpkin Seeds Calories
Pumpkin Seed Nutrition FactsServing Size 1 Serving (100 g)Per Serving% Daily Value*
Calories126
Calories from Fat 45
Total Fat5g
8%
Saturated Fat 1g
5%
Polyunsaturated Fat 2.5g
Monounsaturated Fat 1.7g
Sodium5mg
0%
Potassium261mg
7%
Carbohydrates15g
5%
Dietary Fiber 5g
20%
Protein5g
Vitamin A 0% · Vitamin C 0%
Calcium 0% · Iron 5%
*Based on a 2,000 calorie diet
The worst thing about pumpkin seeds is that it's hard to eat a single serving. A single one-ounce serving is about 85 seeds. When is the last time you counted your pumpkin seeds before tossing them into your mouth? It's not likely that anyone does. For that reason, pumpkin seed calories can derail your diet if you're trying to slim down.
You'll consume 126 calories and benefit from five grams of protein when you eat pumpkin seeds. A single serving of pumpkin seeds provides 15 grams of carbohydrate, but only ten grams of net carbs, since the serving also provides five grams of fiber.
And what if you make your pumpkin seeds at home? Most recipes require that you roast the seeds in oil or butter and sprinkle salt on top. These are the numbers you need to add (for the full recipe) if you use standard roasting methods.
Calories in Roasted Pumpkin Seeds
If you roast the seeds in one tablespoon of butter, add 102 calories, 12 grams of fat, 7 grams of saturated fat and 2 milligrams of sodium.
If you roast the seeds in one tablespoon of olive oil add 119 calories, 14 grams of fat, 1.9 grams of saturated fat (but 10 grams of monounsaturated fat and 1.4 grams of polyunsaturated fat) and zero sodium.
If you sprinkle one teaspoon of salt onto your big batch of roasted seeds, add 2325 milligrams of sodium to the nutrition for the entire recipe and divide that amount by the number of servings to find out how much-added sodium you will consume.
Health Benefits of Pumpkin Seeds
Even if you overeat pumpkin seeds, you are still providing your body with good nutrition—most of the time. Pumpkin seeds without added oil, butter, salt, or seasonings provide a nice boost of both monounsaturated and polyunsaturated fat (also known as "healthy fat"), they are low in sodium, and relatively high in protein, especially for a snack food.
Pumpkin seeds are also a good source of magnesium, phosphorus, and zinc, according to the USDA.
The best thing about pumpkin seeds is the dose of diet-friendly fiber you get when you eat them. Eating fiber helps you to curb unruly hunger cravings and eat moderately all day long. If you are trying to reach or maintain a healthy weight, fiber is your friend.
But not all pumpkin seeds provide the same benefits. If you buy processed or packaged pumpkin seeds, you're likely to get an extra dose of fat and sodium.
For example, popular brands of pumpkin seed packets that you see in the candy store can provide up to three grams of fat and a whopping 815 milligrams of sodium per one-ounce serving.
How to Roast Pumpkin Seeds
Roasting pumpkin seeds is simple. Just follow these steps.
After you remove the seeds from a pumpkin, rinse them thoroughly and remove any stringy, wet pulp that is attached to them.
Place them in a bowl and add oil or seasonings if you prefer. Salt is the most popular seasoning, but you can also try paprika, chili powder, parmesan or Indian spices. Some people prefer a sweet taste and add sugar, brown sugar or cinnamon.
Spread the seeds in a thin layer on a large cookie sheet.
Place in a preheated 300-degree oven for about 30 minutes.
Allow your batch of pumpkin seeds to cool slightly before digging in.
When your batch of seeds is roasted and chilled, seal them in an airtight container and store at room temperature.
Healthy Ways to Use Pumpkin Seeds
Of course, you can grab a small handful of pumpkin seeds to snack on at any time.
Although, you'll control portions better if you don't eat them straight from a large container. Instead, measure a few tablespoons from the jar or tub and put them in a bowl.
Pumpkin seeds also make a great topping for soups and salads. If you like to make healthy wraps, you can also toss a few into a turkey wrap with hummus for a savory, crunchy meal. If you love eggs in the morning, you can also sprinkle them on top of scrambled or fried eggs.
Video: Dr. Oz on How Pumpkin Seeds Boost Immunity
Pumpkin Seed Nutrition Facts images
2019 year - Pumpkin Seed Nutrition Facts pictures
Pumpkin Seed Nutrition Facts forecasting photo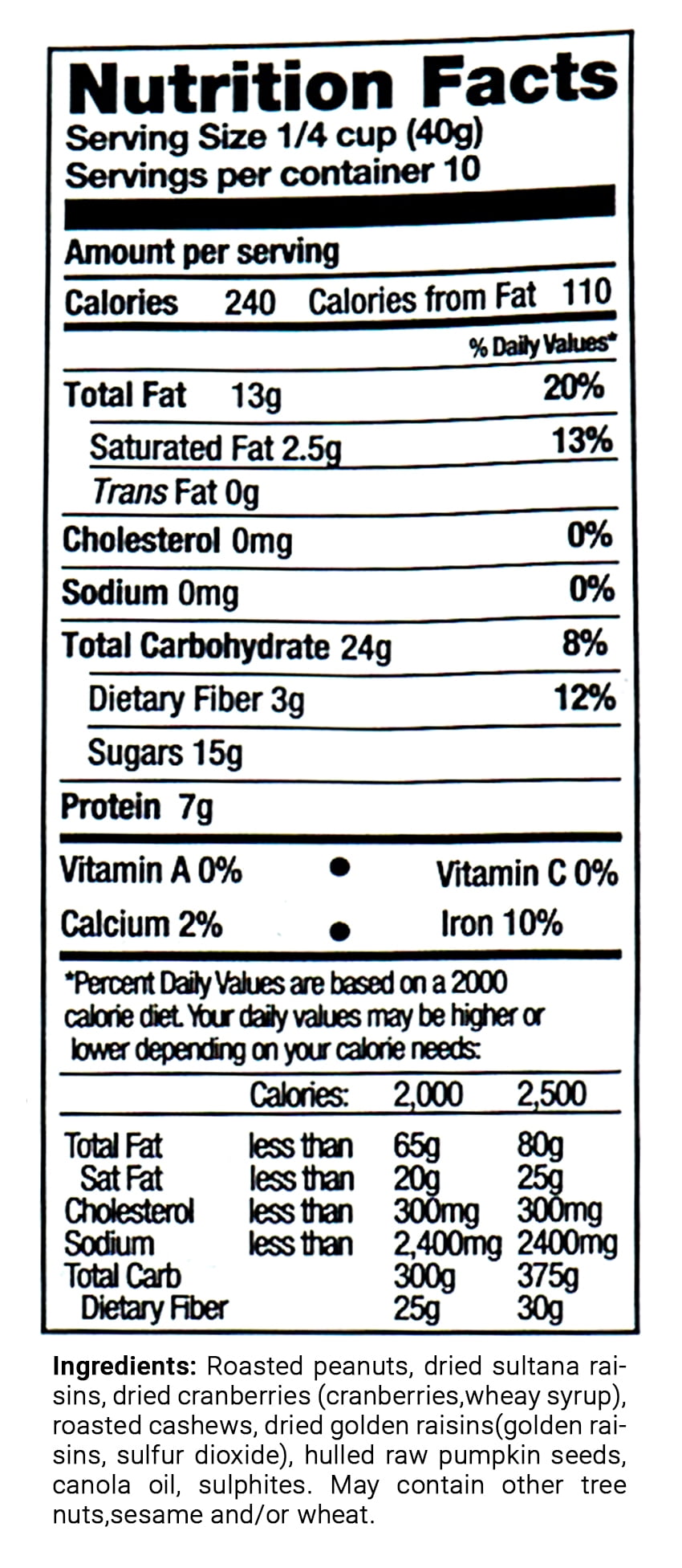 Pumpkin Seed Nutrition Facts photo
Pumpkin Seed Nutrition Facts new foto
photo Pumpkin Seed Nutrition Facts
Watch Pumpkin Seed Nutrition Facts video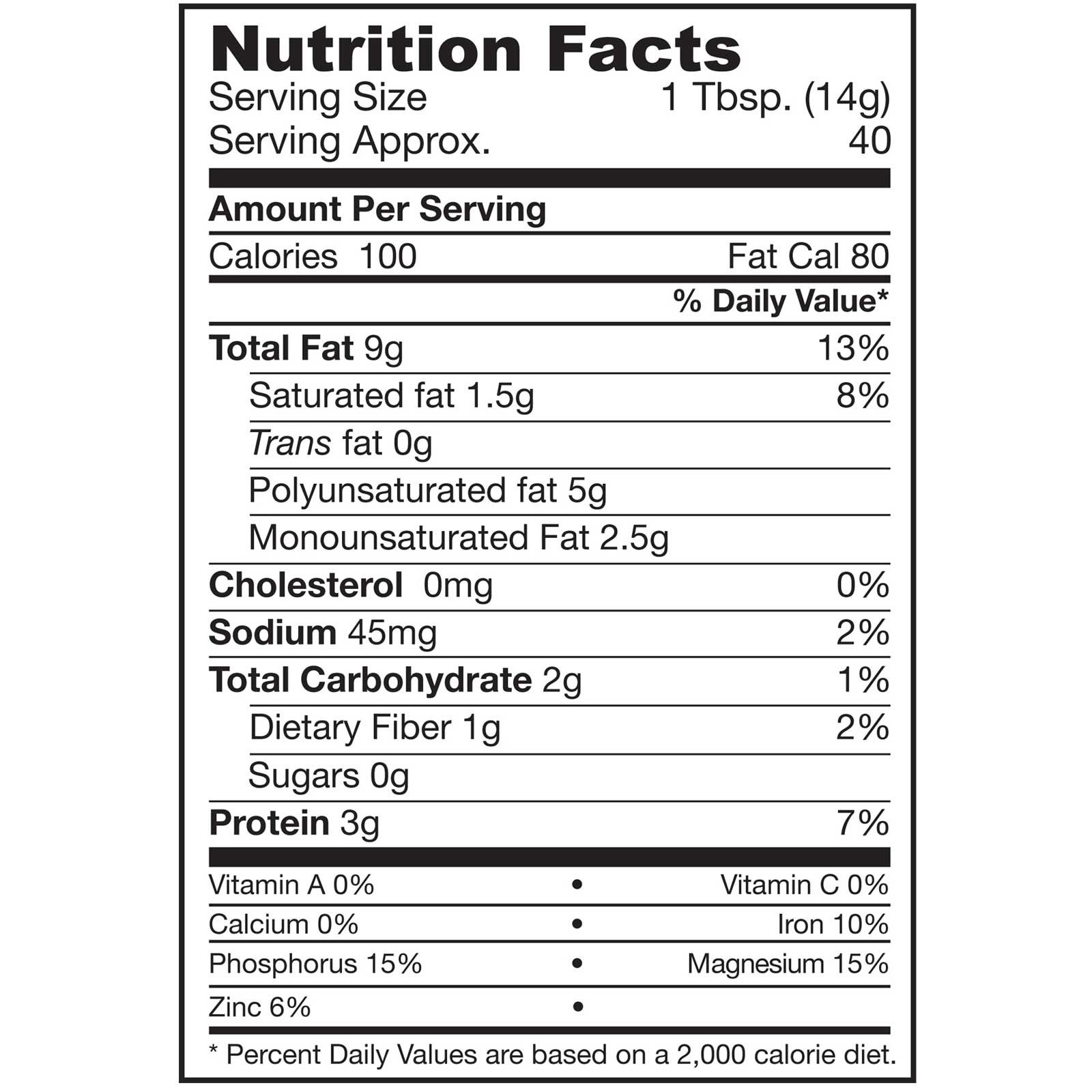 Communication on this topic: Pumpkin Seed Nutrition Facts, pumpkin-seed-nutrition-facts/ , pumpkin-seed-nutrition-facts/
Related News
How to Disconnect a Printer from Google Cloud Print in Chrome
How to Start Running - The Absolute Beginners Guide
Tag: Bangs
Snorkelling With Salmon In Canada
How to Be a Better Running Back
The Glad Container Hack Youve Never, Ever Used
Hearty Chili
Gucci Holiday 2019 Makeup Collection
How to Conduct Yourself Professionally on a Movie Junket
Women MDs Still Shortchanged on Pay
How to Cook White Quinoa
Do Aphrodisiac Foods ActuallyWork
How to Teach Meditation
Date: 10.12.2018, 19:10 / Views: 81381
---