MASSIVE CHILDREN'S BIRTHDAY HAUL + GIVEAWAY | A GIFT GUIDE FOR EVERY BUDGET
Weight Loss Gifts for Every Budget
Do you need a gift idea for someone who is trying to lose weight? Weight loss gifts can be hard to find and even harder to give. Some healthy gifts may offend your friend or family member and others might actually make the weight loss process harder. So how do you stay out of the dog house? Use these gift ideas for someone trying to lose weight.
Tips for Buying a Weight Loss Gift
If you're not yet sure what to buy your loved one, the best way to start is by asking questions. This may sound like an obvious step, but everyone's weight loss journey is different. So what might seem like a great idea to you, might be a terrible gift idea for your loved one. For example, some dieters really want a new bathroom scale to measure their progress and others might be completely offended. The only way to know is to ask.
If you can't find a way to ask your loved one directly, reach out to her support group, exercise buddies, or even to coworkers. They can be great sources of information about what to give and whatnotto give.
Lastly, make sure that whatever you buy is returnable. In the unlikely event that your friend or family member doesn't find your weight loss gift as inspiring as you do, you want to make sure that he or she can return it and get something that will make their diet or exercise program easier.
Weight Loss Gifts for Every Budget
To inspire your weight loss gift search, check out these ideas. You don't have to spend a lot of money to get a great gift for a dieter or new exerciser. Keep in mind, however, that sometimes, the best gift for a dieter is your love and support.
Weight Loss Gifts Under
If you don't have the budget to buy a fitness tracker, consider an old-school pedometer. Usually these clip-on gadgets cost -25 and sometimes they are more effective than wrist-worn devices that get in the way when a dieter is typing or wearing long sleeves. Either visit your local walking store or shop online to find devices like the that retails for .95
Cold Weather Fitness Gear
If your loved one manages her daily step count to burn more calories all day or stays active on her bike all year long, then cold weather gear will be greatly appreciated. Luckily, you don't have to break the bank to get small items that will help him or her stay active during the winter. are perfect for an active athlete because they trap heat and wick away moisture. And the can be worn during a walk, a run, or under a helmet during a ride. Both items retail for under .
Of course, you can'tbuya perfect night's sleep, but you can gift sleep-enhancing products to boost better rest at night. For example, the can help your loved one to feel calm and relaxed at night to enhance sleepiness. Studies have shown that you are more likely to make better food choices and stay more active during the day when you sleep well, so this is a great (and inexpensive) gift for someone trying to lose weight.
On a budget? Almost every health coach and weight loss expert recommends keeping a weight loss journal during the dieting process. A journal helps your loved one track emotional, environmental, and physical barriers that stand in the way of weight loss success.
An inexpensive journal makes a lovely and inexpensive weight loss gift. come in a variety of styles and price points ranging from under to over . Or you can get creative and make one of your own. Get a set of colored pens or pencils, stickers, and other decorating tools so your loved one is inspired to journal every day.
Smart dieters and exercisers pay more attention to body composition than weight. A bathroom body fat scale will provide both numbers. This can be a tricky gift to give, however. Not every dieter will respond well to receiving a scale as a gift. You may want to drop hints or ask a friend to inquire before you invest in this option. Smart scales that pair with activity trackers, like the and , are likely to be more expensive. However, you can find smartly designed scales by brands like for under .
Digital Scale for the Kitchen
A kitchen scale is also a smart weight loss gift if you are looking for a less expensive option. A counter-top device makes planning and preparing calorie-controlled meals super simple and easy. You'll find plenty of brands available at your local home goods store for or less.
Weight Loss Gifts Under 0
Believe it or not, cozy slippers are a great gift that can help your loved one lose weight more effectively. In fact, is a podiatric physician who is part of Vionic footwear's Innovation Lab. She says that wearing slippers provides "active recovery" for your feet to help prevent fat pad loss that happens to all of us over time. When you have healthy feet, it's easy to stay active all day and boost your step count.
Vionic makes a variety of that provide a heel cup and arch support to reduce foot fatigue caused by hard flat floors. Most styles are available for under 0 and can be found in stores or online. You'll also find comfortable slippers in stores and online by brands like and L.L. Bean.
Has your loved one lost a significant amount of weight? If so, ask your local department store if they provide personal shopping services. A personal style session makes a great weight loss gift.
Make an appointment for your gift recipient to spend an hour or two finding a new wardrobe for their svelte new physique. You might even be able to find clothing that helps your loved one lose more weight.
If your loved one has been counting calories, exercising and not seeing results, a metabolic test might be helpful. Many health clubs offer this testing service along with personalized recommendations for caloric intake and exercise training. The test helps people trying to lose weight pinpoint specific heart rate zones that are more effective for burning fat.
The tests may cost or more to perform, but many health clubs offer the test as an introductory service when you sign up for training. If you are not a member of a health club, check out your local community college or university. The exercise physiology departments of many schools do metabolic testing in clinics for a fee.
If a diet and exercise related weight loss gift won't sit well with your special person, consider getting them a massage, a facial or haircut at the local spa. Men and women alike will enjoy the experience of being pampered and de-stressed.
In fact, services like a massage or a facial can even help to boost weight loss progress by giving a dieter a more positive mindset and motivation. If you don't have a full service spa in your area, check out apps like . The app lets you set up appointments in your home or in a location that feels comfortable for your loved one.
Again, your particular area will determine the price you'll pay for a spa service. But keep in mind that there are many different options. A less expensive service like a pedicure (usually -) makes a great gift for womenand men. Who doesn't love a great food massage?
Working out is easier when you are confident and comfortable. Ask other friends or family members to find out which brands your loved one prefers and invest in a few pieces of comfy clothing. Keep in mind, however, that the brands you love may not be the best for someone trying to lose weight.
Whether your loved one is trying to lose weight or simply trying to improve his or her health, a fitness tracker will help them reach their goals. There are dozens of brands on the market at ranging in price and in style. For example, the female-friendly that not only tracks fitness and diet data, but also helps women manage their cycle. The wide range of band styles makes it easy to wear at work, at the gym or out on the town. The man in your life might prefer the sporty that comes with unique training benefits to make the man in your motivated to work out more often. Both the Versa and the Ionic retail for around 0 and up. But the new provides many of the same features for less. Retailing for 9, your loved one can track lifestyle habits, calories burned, heart rate and other relevant data. On a budget? The is super simple and ultra light and costs just —a smart gift for buyers on a budget. If the dieter in your life already has a tracker, consider getting a new wristband.
Many replacement wrist bands retail for under and allow your loved to personalize their look to make the most of their device.
Before signing a contract with the trainer, give your friend or family member a chance to meet with the trainer and discuss goals. Not every trainer is qualified to help with weight loss. If diet is a big part of your loved one's program (and it should be if weight loss is the goal) then hiring a trainer with a nutritional background will be helpful.
Fees for a trainer vary greatly depending on your area and the trainer's credentials. You can expect to pay anywhere from to over 0 per hour in some locations. But you'll usually get a break in price if you buy more than one session.
If exercise is not yet a part of the program, an appointment with a registered dietitian may boost weight loss progress. An RD can help him or her to design meal plans according to food preferences, lifestyle, and schedule.
Weight Loss Gifts for the Big Spender
Healthy Vacation or Weight Loss Resort Getaway
If you've got a bigger budget, consider giving a trip to a weight loss resort. Many destination spas and weight loss facilities offer services to accommodate those who are trying to slim down, improve healthy eating habits or boost their fitness level. And they offer you and your loved one quality time to spend together at destinations ranging from the desert, to the beach, and more. The cost of your trip will depend on the location that you choose and the duration of your stay.
You might not imagine that an electric bike can boost weight loss, but it can for a wide range of reasons. If your loved one has considered heading outside to burn calories, if he or she is trying to reduce the time they spend running errands in the car, or if you are a cyclist and you'd like your loved one to join you when you ride, then an electric bike is a smart choice.
come in a variety of styles for commuters, road bikers, mountain bikers and more. The bikes provide pedal-assist power rather than a throttle (that works more like a motorcycle) so you need to be actively pedaling—and burning calories— for the electric motor to kick in. The rider can choose from different levels of assistance based on their preference, road conditions and circumstances. Prices range based on the bike that you choose but typically fall between ,500 and ,000.
Some exercisers love the social environment of exercise classes. Others enjoy the variety of equipment at their local health club. But not everyone loves the gym. If your loved one prefers to exercise in the safety of his or her own home, consider investing in a treadmill, a stationary bike, or some weight training equipment. The options are endless and are increasing every day. For example, exercise bikes made by and allow you to interact with fitness instructors in real time or choose from a library of classes at any time of day. Or if you are short on space, consider a , a stylish device that looks like reflective wall art until you turn it on and select a training session.
A Word From Verywell
Fitness gear, kitchen tools, journal supplies and tech gadgets all make fantastic weight loss gifts. But remember that the best source of gift ideas may be your loved one. The dieter or exerciser in your life may provide the best advice. So ask questions and listen for hints to find the best weight loss gift for the dieter in your life.
Video: Q&A #17 Losing weight, daily schedule, creepers & more!
Weight Loss Gifts for Every Budget images
2019 year - Weight Loss Gifts for Every Budget pictures
Weight Loss Gifts for Every Budget forecasting photo
Weight Loss Gifts for Every Budget images
Weight Loss Gifts for Every Budget new picture
foto Weight Loss Gifts for Every Budget
Watch Weight Loss Gifts for Every Budget video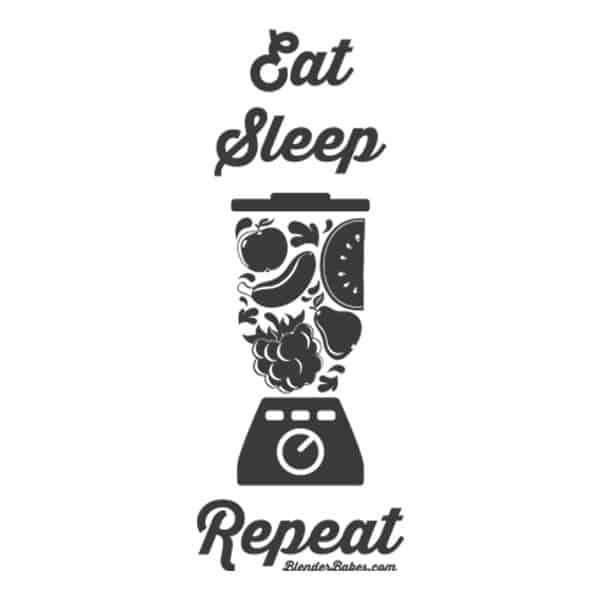 Communication on this topic: Weight Loss Gifts for Every Budget, weight-loss-gifts-for-every-budget/ , weight-loss-gifts-for-every-budget/
Related News
Christmas Gifts For Women
Find Out Which Urban Decay Naked Palette Is Right ForYou
17 Crazy Places To Meet Your Next Date
Home Renovation: Cozy Rustic Design Old Converted Farmhouse in Netherlands
5 posizioni comodissime per il sesso orale
Belstaff Present Their Newest Japanese-Made Eyewear Collection
How to Treat a Woman
Thai cave: Team got trapped during initiation ceremony gone wrong, diver says
20 Cheap Date Ideas to Try ThisSpring
60 Vintage Tattoos For Men – Old School Design Ideas
Date: 09.12.2018, 09:36 / Views: 83255
---